With no English Premier League games until the 17th, my focus has shifted towards the UEFA Nations League, a relatively new International tournament consisting of European sides. Not quite as prestigious as say the European Championships, this tournament features a lot of top tier sides playing each other in group stage matches. The 55 UEFA members are separated into four 'leagues'. The 'leagues' are chosen based off of results from the previous tournaments. This means group one is LOADED with some of Europe's top sides. Take a look at League A.
League A
Group 1: Netherlands, Italy, Bosnia and Herzegovina, Poland
Group 2: England, Belgium, Denmark, Iceland
Group 3: Portugal, France, Sweden, Croatia
Group 4: Switzerland, Spain, Ukraine, Germany
League A is absolutely filled with international superstars, and perineal World Cup favorites. The lowest FIFA world ranking in the group is Bosnia at 50, followed closely by Iceland at 41. The other fourteen sides are all 24th or higher in FIFA's world rankings. These individual groups, and league A as a whole provides a lot of entertaining matchups over the course of the next week. Let's take a look at some fixtures and their betting odds for Saturday and Sunday. (All odds provided by Bovada.)
Spain vs Switzerland
I like Spain to win outright, and cover the goal spread. Spain have not lost in their last 13 matches across all comps, while Switzerland have lost two of their last three. Spain have much more star power, despite this not being the best Spain side we've seen in recent memory. With David de Gea in goal, and Sergio Ramos manning the defense, I like Spain to win 2-0.
Best bets: Spain m/l (-275), Spain to cover (1.5) and the under on 2.5.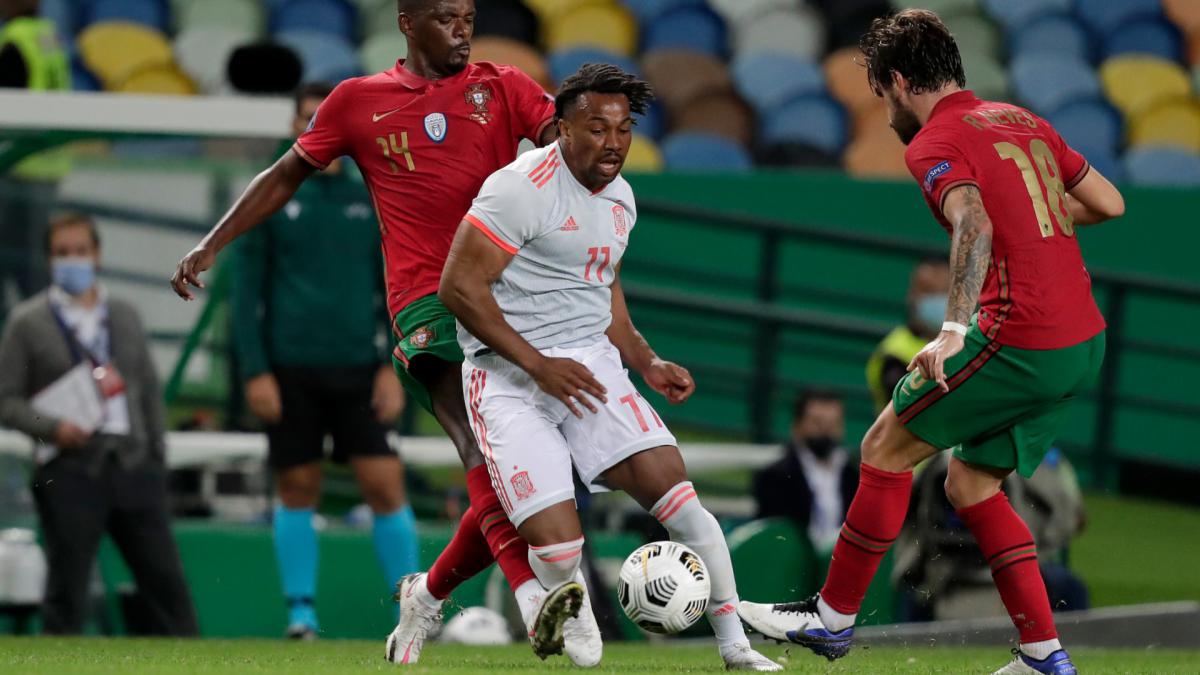 Ukraine vs Germany
No secret that Germany are big favorites in this match. Germany have superstars in Kimmich, Neur, Werner, Havertz, Gnabry and Kroos. They haven't lost to Ukraine once in 6 all time meetings, with the last result coming at Euro 2016, a match that saw the Germans prevail 2-0. I think this trend continues, and the Germans win easily 3-0.
Best bets: Germany M/L(-475), Germany to cover the two goal spread. Also I would take the over. If germany wins 3-0, it's a push. If Germany score 3, and Ukraine happen to find the back of the net, the over hits, and you get a push for your Germany goal spread bet.
Croatia vs Sweden
This Croatia side have weakened some since losing to France in the 2018 World Cup Final, but they are still a formidable side. Ranked 8th in the world, according to FIFA, they are the favorites in this match with a solid Sweden side. The teams have met four times altogether, two friendlies, and two World Cup matchups. Overall, Croatia are 3-1, but more importantly won both World Cup matchups. It's been 8 years since the sides last met so the players in the team sheets are completely different. I think it will be relatively close. That being said, without feeling either side have a definitive edge, I would take a draw at +240. Final score of 1-1.
Best bets: Draw +240, Sweden to cover +0.5, under 2.5.
England vs Belgium
This is one of two HUGE heavyweight matchups on Sunday afternoon. Belgium top the FIFA World Rankings, while England are not far behind at 4th. So it is no surprise the oddsmakers are chalking this up to a toss up. I really like the Belgian side's offensive power. Of note however, Belgian goalkeeper Thibaut Courtois has left camp with a hip injury. England seemingly have more to prove, but I can't shake the feeling that they will fail to live up to expectations. I'll take Belgium 2-1.
Best Bets: Belgium +155, Belgium to cover, Over 2.5
France vs Portugal
The reigning World Champions face off against the reigning European Champions on Sunday. Both sides tend to perform very well in big competitions. In fact, the last time the two sides met was the EURO 2016 Final, that saw Portugal win 1-0. Obviously, the sides are somewhat different. Ronaldo is still Ronaldo, but he is 35 now. France have world class players all over the pitch, and should feel comfortable with the football they've been playing recently. They've won each match they have played this calendar year. Historically they have been excellent against Portugal, save for that EURO 2016 Final. I think France are still in contention for the title of "Best team in the world." I see this match being no different. I will take France to win 2-1.
Best Bets: France M/L(+105) France to cover (-0.5) Over 2.5
Poland vs Italy
The last time Poland and Italy met was actually in this tournament, just the 2018 edition. Italy won one, and drew the other in the group stage. Poland have goal scoring machine Robert Lewandowski, but lack sufficient star power outside of the Bayern Munich striker. Italy haven't lost a match since they played Portugal in the Nations League in 2018. They won every match they played in 2019, and have a win and a draw in this year's competition. They already beat the Netherlands, who I fancy as a better side than Poland. I like Italy to come away with a positive result, 1-0.
Best Bets: Italy M/L (-110), Italy to cover, Under 2.5
It should be a fascinating weekend of international matches. As always, do not bet on games if you think you may have a problem. Betting is meant to make matches more fun to watch, giving a casual fan a vested interest. Obviously the thrill of winning some cash helps, but do not expect to use betting as a way to get rich quick. It takes time and practice to become a top tier sports bettor, especially with a game as free flowing as football.
If you want to start betting on matches, I recommend Bovada. They make it very easy to find the match you're looking for. They offer an insane amount of things to bet on for each individual match. If you want a great introductory offer, Bovada will give you a 200% bonus of whatever you deposit. So, if you deposit $100, they will give you $200 of house money to play with.
https://www.bovada.lv/welcome/P2A4955D6/join?extcmpid=rafcopy